WORLD of Siberia competition winners will be announced online
WORLD of Siberia competition winners will be announced online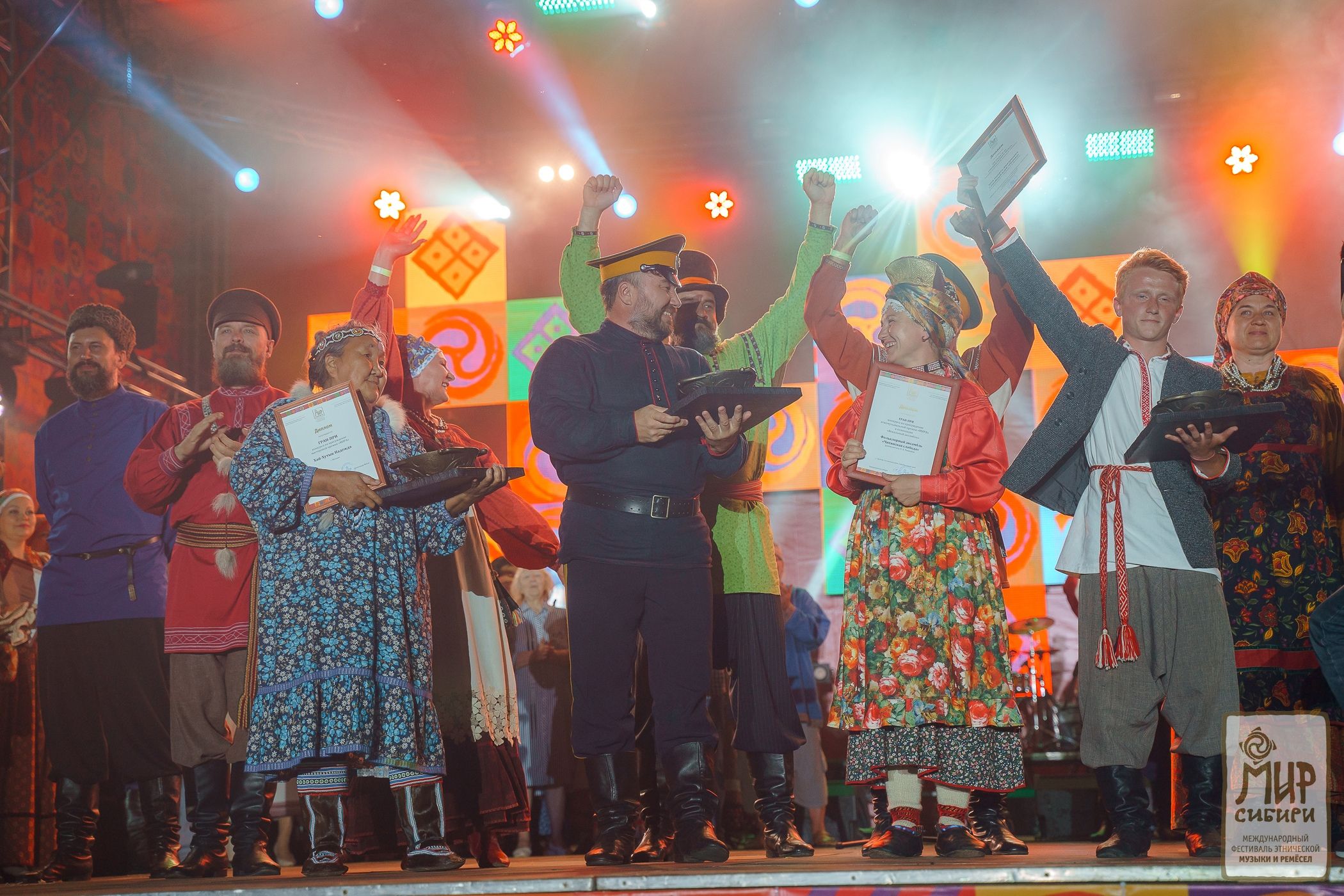 The Awarding Ceremony of the International Festival of World Music and Crafts "WORLD of Siberia" will be held online. The broadcasting will take place on the website of the festival on July 17, at 6pm local time (2pm Moscow time).

Festival Jury members from all over the world will gather in Krasnoyarsk to determine the laureates and winners of the Competition. Among the members are Sergey Starostin, Anatoly Khlopkov, Inna Zhelannaya, Albert Kuvezin, Albina Degtyaryova, Arthur Marluzhokov, Leonid Yeryomin, Lydia Tsaregorodtseva, Aleksandr Migas, Vasily Belyaev, Oksana Kishteeva.

Spectators will be able to look behind the scenes as well as to follow the discussion of the participants' performances and the selection process of the winner for the first time. Viewers can meet the contestants and honored guests. This year 48 musicians will compete for the MIRA World Music Award as well as 12 craftsmen will compete for the MIRA Crafts Award.

"We are going to connect all the nominees live. It is not an easy task to unite 6 time zones to the West and the East of Krasnoyarsk", said Dmitry Sirotinin, Deputy Executive Director of the WORLD of Siberia.

The last festival built a new tradition to award the third MIRA cup apart from the Craft and Music Awards. The small bronze cup is a special prize for the ethnic music competition. Who gets the main awards of the festival among craftsmen and folk artists will remain an intrigue until the last moment. The Awarding Ceremony will be hosted by Mikhail Ilin, the famous host of the summer open-air marathon.

Let us remind you that we had to postpone the festival in Shushenskoye but the MIRA World Music and Crafts Award Competitions will be held online this year. The Organizing Committee received 328 entries from 47 regions of Russia and from abroad. For the first time guardians of the folk traditions form Stavropol region, Republic of Adygea and the Kyrgyz Republic took part in the competition.