Music has always been an extremely popular part of the festival. It plays at every festival venue from the very morning. Live bands and talented musicians play throughout the day at the Ritual Meadow venue. The festival campsite becomes a music residency for its visitors. The Main Stage works as a rehearsal platform for festival nominees and headliners in the daytime, but in the evenings, it turns into full party mood venue with non-stop live music.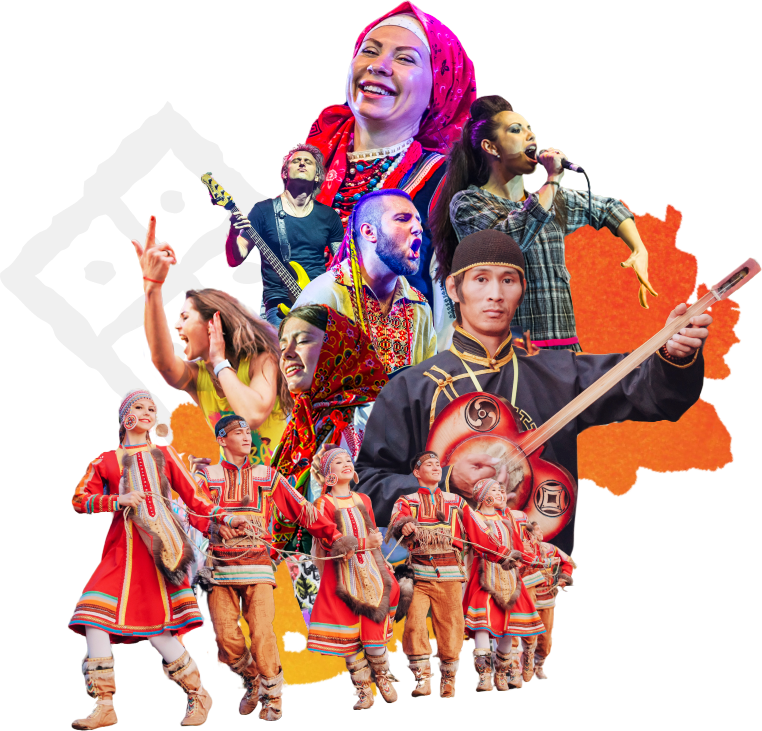 Like a magnet, the main stage attracts thousands of guests and participants. Since 2003, nominees represented 50 regions of Russia and professional bands represented 50 countries.
Traditionally, the Main Stage performers are nominees, competition jury members and stars of the world music stage from all over the world.
Join the WORLD of Siberia Festival to create, sing, and dance!
Participation in the festival